Please share​
🗓️ Day 6 of #30DaysOfAzureAI​
Why you should care about Responsible AI and Microsoft role
Yesterday was an introduction to Azure Machine Learning. Today is all about understanding why Microsoft is committed to Responsible AI, and why you should be as well. So, come along, you'll be happy you did.
🎯 What we'll cover​
Why Responsible AI is important.
Microsoft's commitment to Responsible AI.
Microsoft's AI strategy.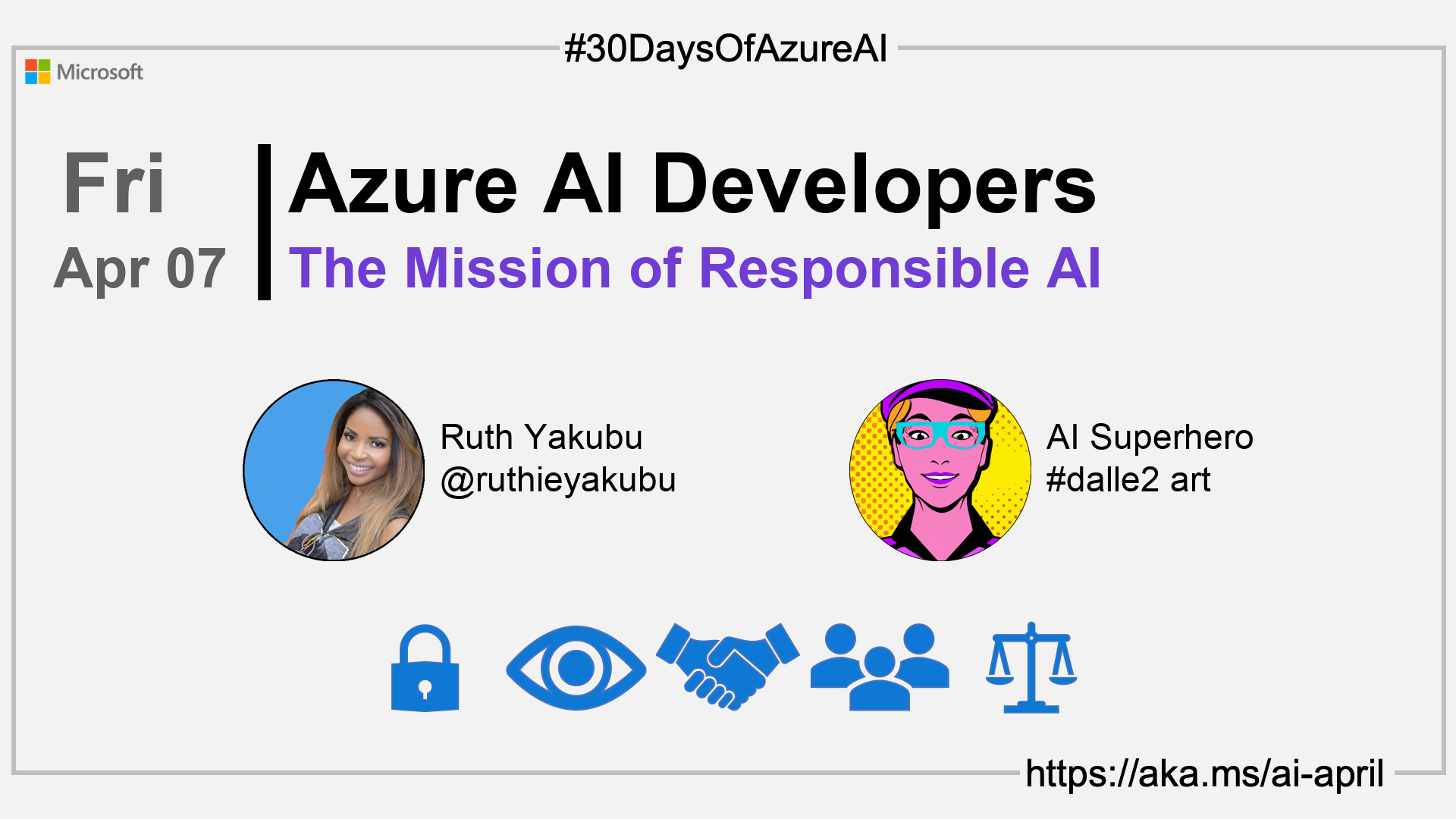 📚 References​
🚌 Why Responsible AI is so important​
Read today's article to learn about Microsoft's mission to advance AI for everyone, and to understand the principles that guide Microsoft's approach to AI.
Microsoft is investing heavily in AI because it believes that it can benefit everyone at every level of every organization. However, Microsoft acknowledges the need for responsible AI by design, guided by a set of principles: fairness, reliability and safety, privacy and security, inclusiveness, transparency, and accountability.
👓 View today's article​
Today's article.
🙋🏾‍♂️ Questions?​
You can ask questions about this post on GitHub Discussions
📍 30 days roadmap​
What's next? View the #30DaysOfAzureAI Roadmap
🧲 Subscribe​