Please share​
🗓️ Day 1 of #30DaysOfAzureAI​
Join us for 30 Days Of Azure AI learning, skilling and discussions
Welcome to the first day of AI April, a month-long celebration of AI and Azure AI. We'll be sharing a series of blog posts, videos, and other content to help you learn more about AI and Azure AI.
AI has been a hot topic for years, but recently we've seen the technology become accessible to a broad range of users. For example, it took less than a week for OpenAI's ChatGPT to reach a million users, and it crossed the 100 million user mark in under two months. It's a great example of how AI can be used to make our lives easier and more productive.
🎯 What we'll cover​
Microsoft leadership perspectives
ChatGPT has sparked public imagination
Text, coding and image models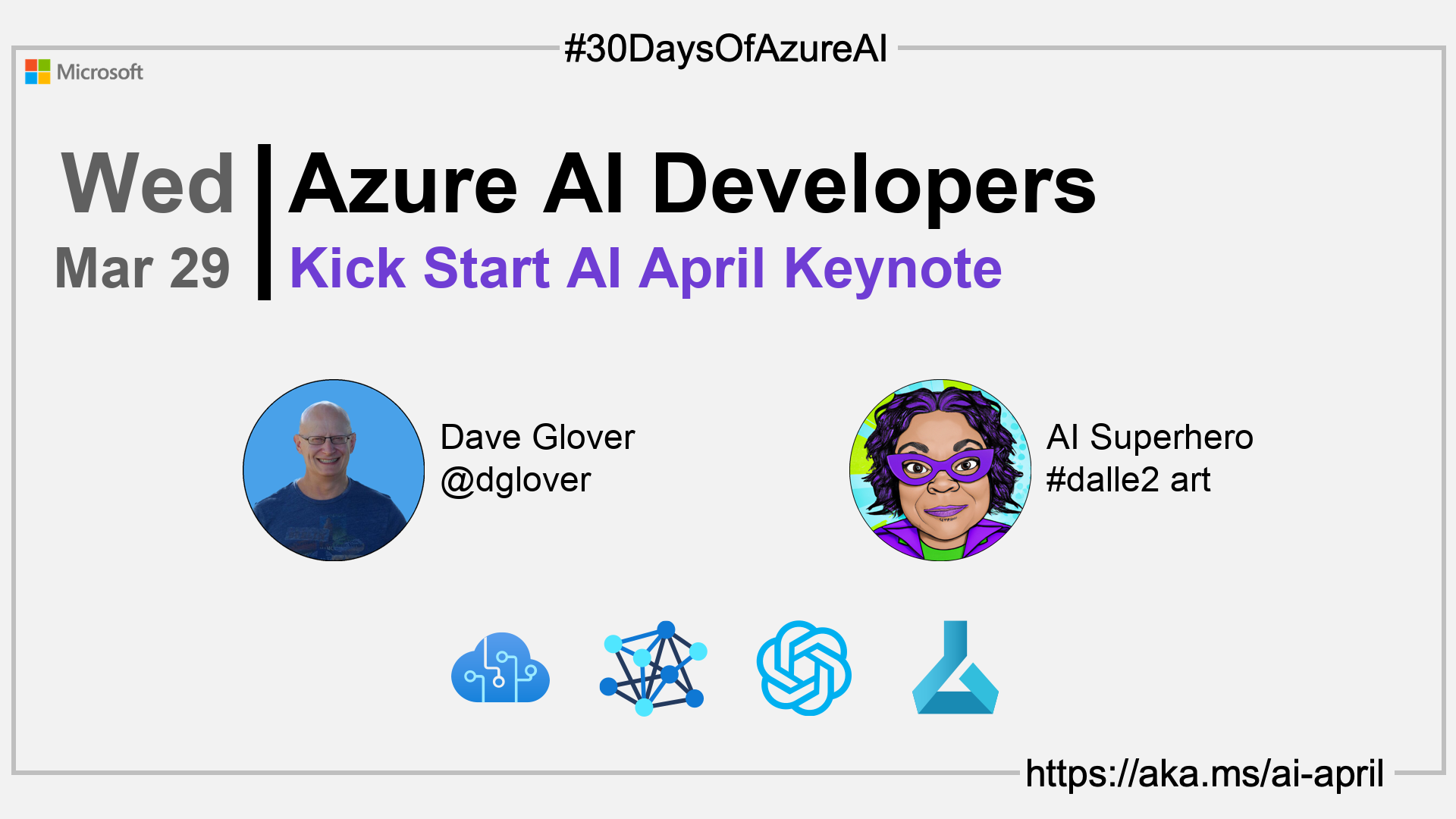 Watch the Global AI Dev Conf Keynote​
In this video, John Montgomery, Corporate Vice President of product at Microsoft, and Bob Breynaert, Principal Marketing Manager discuss the power of AI, including text-to-speech and text-to-image models, coding, and language, and how ChatGPT has changed the conversation about AI by making it real for millions of people.
🙋🏾‍♂️ Questions?​
You can ask questions about this post on GitHub Discussions
📍 30 days roadmap​
What's next? View the #30DaysOfAzureAI Roadmap
🧲 Subscribe​